About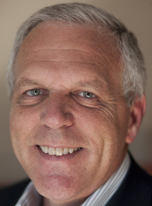 Robert Michel, founder of Partners in BioPharma Consulting,
provides product development, commercialization, and marketing expertise with over 20 years of experience in pharmaceuticals (small and large molecules) across multiple therapeutic areas at Ayerst Laboratories, Wyeth, and Pfizer. He has demonstrated successful commercial leadership and has an excellent track record with proficiency in product development, and upstream and downstream marketing — from preclinical through post-launch. Bob has developed brands in multiple therapy areas and has been responsible for launches in countries in North America, Latin America, Europe, and in the Asia-Pacific region.
Bob has significant experience in market research and in strategic and commercial analyses for products, markets, business development, and disease portfolios. He has broad experience collaborating on cross-functional product, marketing, and business development teams in matrixed organizations. Bob has the proven ability to optimize a product's value and sustainable competitive advantage by understanding and articulating the needs of patients, prescribers, and payers, and ensuring that the product's profile will satisfy these needs when crafting the related clinical development plan, health outcomes, pricing, promotional mix, messaging, strategies, and tactics.
Bob serves as a Business Advisor to the Science Center QED Program at the University City Science Center in Philadelphia, and is a Commercial Mentor in both the National Science Foundation's I-Corps program and the related NYCRIN I-Corps. These programs are designed to spur translation of fundamental research to the marketplace, to encourage collaboration between academia and industry, and to train funded faculty, students and other researchers to understand innovation and entrepreneurship.
Bob serves on the Board of Directors of the Pharmaceutical Consulting Consortium International group, and is a past co-Chair of the Greater Philadelphia Senior Executive (GPSEG) Pharmaceutical/Biotech Life Sciences' group. He has a BA in biology from La Salle University and has completed executive education courses at the University of Pennsylvania's Wharton School.